Erica Hutchison
I'm a Licensed Professional Counselor (LPC) with 11 years of experience providing counseling services to children and families. I have provided individual, family, and group counseling to children in therapeutic preschool, school-based, outpatient, day treatment, and private practice settings. I hold specialty certifications in play therapy and clinical mental health, and am also a Nationally Certified Counselor (NCC). As a Registered Play Therapist (RPT), I have received extensive education, training, and supervision in the field of play therapy. I feel privileged to work with children and help them to heal emotionally, repair relationships, and improve daily functioning. As a child-centered play therapist, I believe that all children possess the inner resources to heal themselves. I also believe that play therapy, family support, and the child's relationship with the therapist best enable children to access those inner resources so they can heal, move forward, and be successful. I look forward to working with you and your child!
Education
Master of Science 2006 Counseling University of Arkansas, Fayetteville
Bachelor of Arts 2002 Liberal Arts University of Arkansas, Little Rock
Certifications
Licensed Professional Counselor-Supervisor (LPC-S)
Registered Play Therapist-Supervisor (RPT-S)
Clinical Mental Health Counselor (CMHC)
Nationally Certified Counselor (NCC)
Professional Memberships
Association for Play Therapy (APT)
Arkansas Association for Play Therapy (ArAPT)
National Board for Certified Counselors (NBCC)
Arkansas Counseling Association (ArCA)
---
Janet Richardson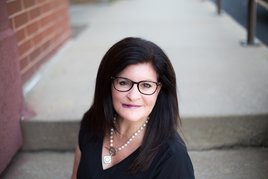 I have been a Licensed Clinical Social Worker (LCSW) for the past 25 years. My practice is deeply rooted in core social work values that strives to enhance human well-being and help the client meet their basic needs. My passion is to help children, adolescents and families to heal from misfortunes that impact their lives. I believe in providing a safe, non-judgmental and confidential place for clients to gain the skills needed to overcome challenges and promote self-determination. I believe children have a voice, which is heard through play. I give children an opportunity to voice their fears, anger, frustrations, insecurities, sadness and self-doubts in a therapeutic playroom designed for self-expression. Adolescence is a period of transition from childhood to adulthood. My playroom provides the adolescent an opportunity to explore their childhood and develop the confidence needed to embark on adulthood. My supportive nature encourages children, adolescents and parents to face their fears to overcome adversities.
​Education
Master of Social Work 1989 Florida State University
Bachelor of Arts in Social Work 1986 University of Arkansas, Fayetteville
Certifications
Licensed Clinical Social Worker (LCSW)
Registered Play Therapist (RPT)
Trauma Focused-Cognitive Behavioral Therapy (TF-CBT)
Professional Memberships
Association for Play Therapy (APT)
Arkansas Association for Play Therapy (ArAPT)
National Association for Social Workers (NASW)
---
Rhiannon McKee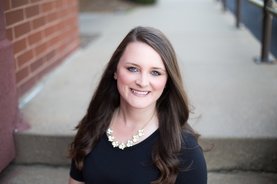 As a Licensed Professional Counselor (LPC), I have provided mental health services to children,
adolescents
, and their families for over three years. I believe that children communicate best using the language that is most natural to them: play
. My ability to help children and their families improve their daily life is a
privilege
. I believe that all people have the capability of changing and working through life's difficulties with the support
of a therapeutic
relationship. I also believe this relationship is the primary motivating factor to facilitate growth.
Education
Master of Science 2013 Counseling University of Arkansas, Fayetteville
Bachelor of Arts 2009 Psychology University of Arkansas, Fort Smith
Certifications
Licensed Professional Counselor (LPC)
Registered Play Therapist (RPT)
Professional Memberships
Association for Play Therapy (APT)
Arkansas Association for Play Therapy (ArAPT)
Arkansas Counseling Association (ArCA), Secretary
---